Canada takes in more heavy sweet crude
Vortexa Snapshot: Canada takes in more heavy sweet crude
30 August, 2019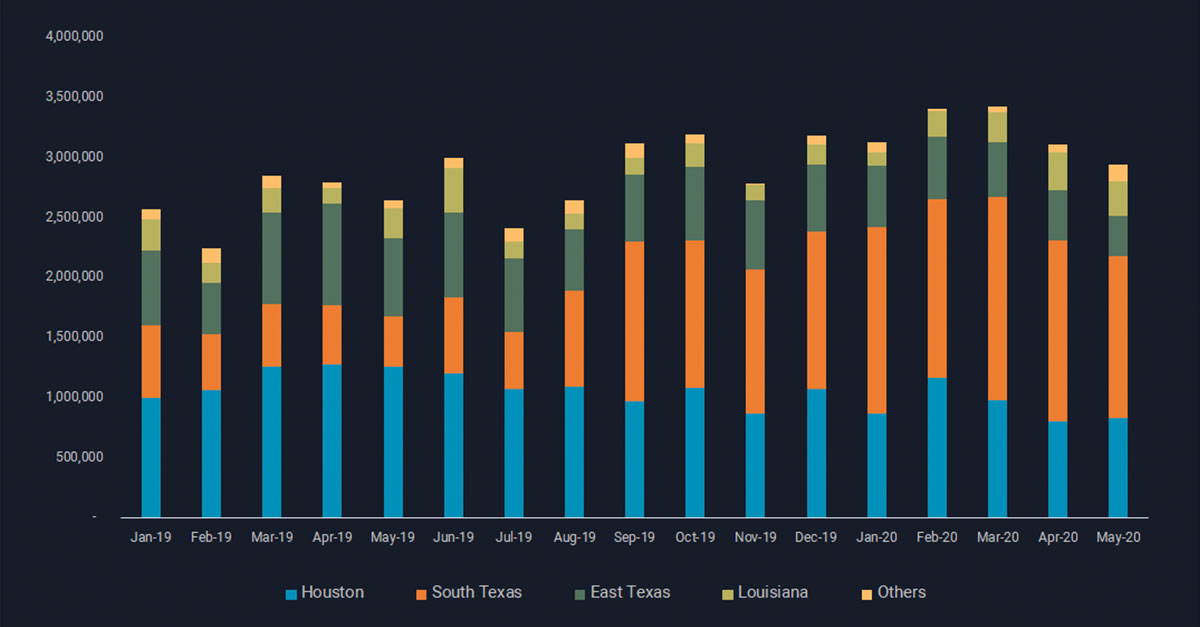 In Brief:
Canada's 320,000 b/d Irving refinery in Saint John, New Brunswick took in around 1mn bl of heavy sweet Baobab crude from Ivory Coast in early August – its first intake of this grade in over a year.

The August delivery marked first Baobab arrival in Canada since April 2018 and first to North America since September 2018. The crude is around 23 API and 0.4% sulphur.
Delivery therefore buoyed Irving refinery's intake of heavy sweet crude-types in Q3 to highest level since Q3 2018. In January and April it took another heavy sweet crude type, North Sea Schiehallion Blend, of around 25 API and 0.45% sulphur. Its heavy sweet crude intake in 2018 comprised the same two grades.
Globally, heavy sweets are in high demand ahead of IMO 2020 regulations coming into force, being highly sought after for the production of 0.5% sulphur compliant bunker fuels.

Same Suezmax tanker used to deliver early August cargo to Irving – Beijing Spirit- returned to Baobab FPSO for a new load thereafter. The Shell-chartered tanker departed 22 August and is now also heading towards Canada, as per its fixture, but currently signalling 'For Orders'.

Largest share of seaborne crude grade-type arriving into Saint John observed to be medium sour, followed by light-sweet and medium-sweet-types, in addition to other grades.
Ivory Coast Exports:
Meanwhile exports of niche Baobab grade were around 30,000 b/d year-to-date. In 1H 2019, a quarter of exports each went to Germany, India, France and China. May-June loading cargoes had all gone to China or India.
Calgary-based Canadian Natural Resources (CNR) operates Baobab and Espoir fields offshore Ivory Coast.