Libyan Crude Surges into Spain
Vortexa Snapshot: Libyan Crude Surges into Spain
25 July, 2019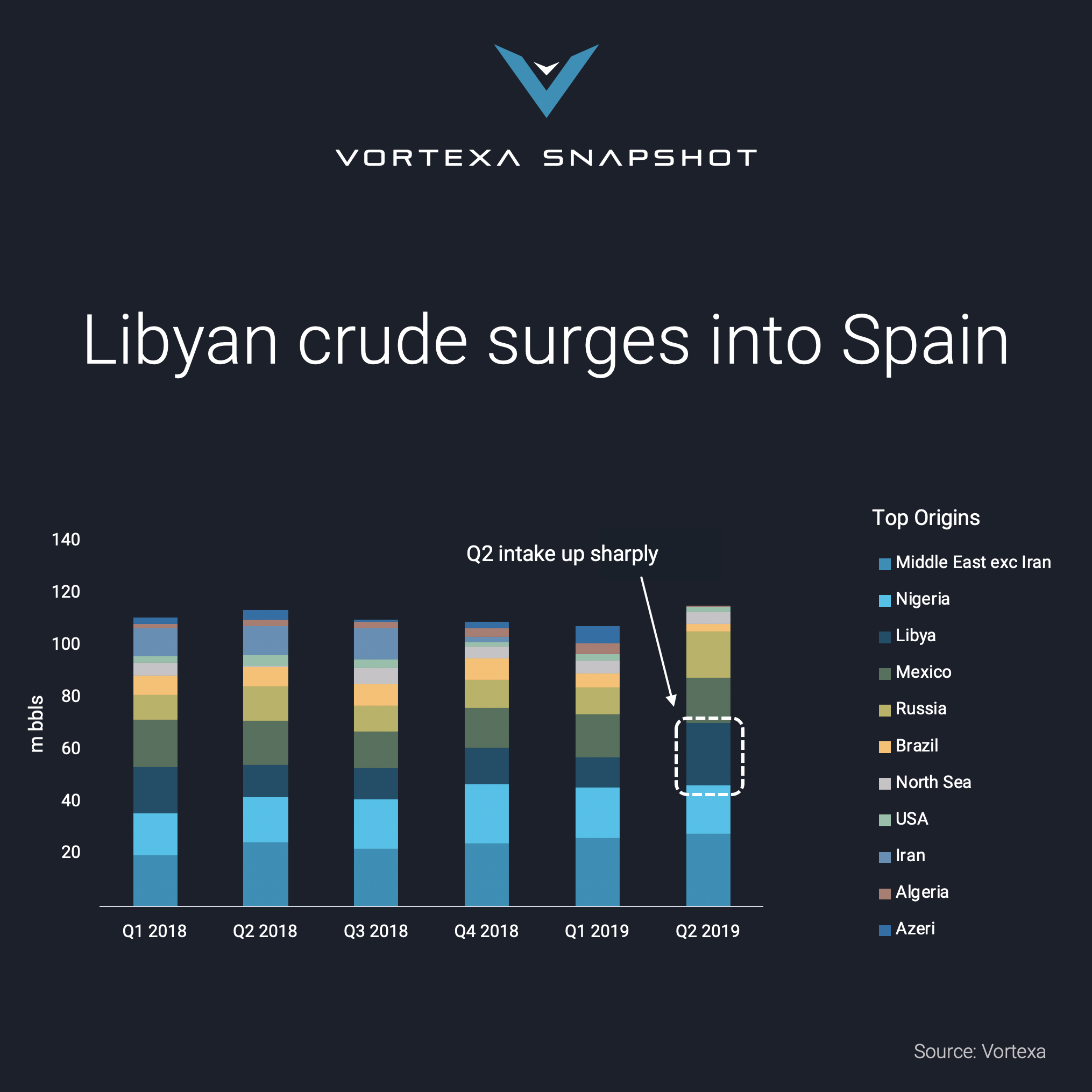 In Brief:
Spain took in 260,000 b/d of Libyan crude in Q2 2019, more than a 3-year high, according to Vortexa data, reaching close to 300,000 b/d on a monthly basis in April.

Libya took the top spot among Spain's crude origins in Q2, moving ahead of other top suppliers Mexico and Nigeria, the Mideast Gulf and Russia/Kazakhstan (with smaller volumes from elsewhere).

Out of Spain's 2019 Libyan crude intake, top grades are Es Sider (35%), Sharara (20%), Brega (17%), and smaller amounts of other Libyan grades.

The Libyan increase comes with the Opec country's rising output??, leading to fiercer competition among regional competing grades. Spain also halted Iranian intake from October 2018 due to the renewal of sanctions.

Libyan crude exports hit a year-to-date high of over 1.2mn b/d in April, while July's rate is expected to come below this. Spain's Libyan inflows are seen around a preliminary 150,000 b/d in July.