Alaskan Crude Interest Rises
Vortexa Snapshot: Alaskan Crude Interest Rises
05 June, 2019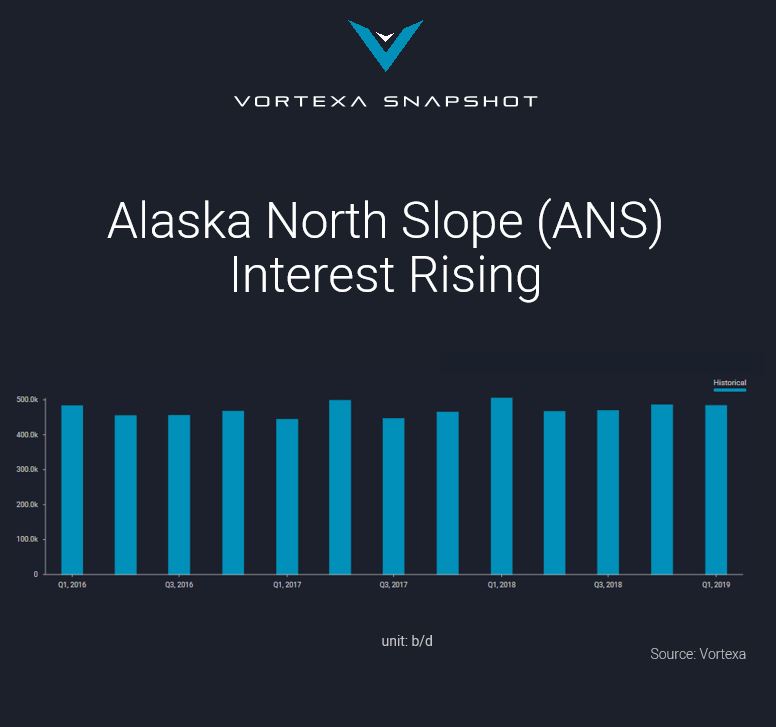 Seaborne outflows of Alaskan crude (including to elsewhere in the US) have held steady in the past few years, posting a small tick upwards in Q1.
Amid a global tighter medium/heavy crude market (OPEC cuts; sanctions), interest has firmed in medium sour Alaska North Slope (ANS) crude in Q2.
Two ANS exports towards South Korea observed so far in 2019 – a Suezmax departure in May (yet to arrive – it originally signalled for China), and an Aframax delivery to Daesan in late-April. Another ANS cargo went to Daesan in December.
Almost all ANS delivered to PADD 5 in 2019 so far, movements to Asia much more occasional.