ULCC Oceania completes latest STS load
Vortexa Snapshot: ULCC Oceania completes latest STS load
23 July, 2019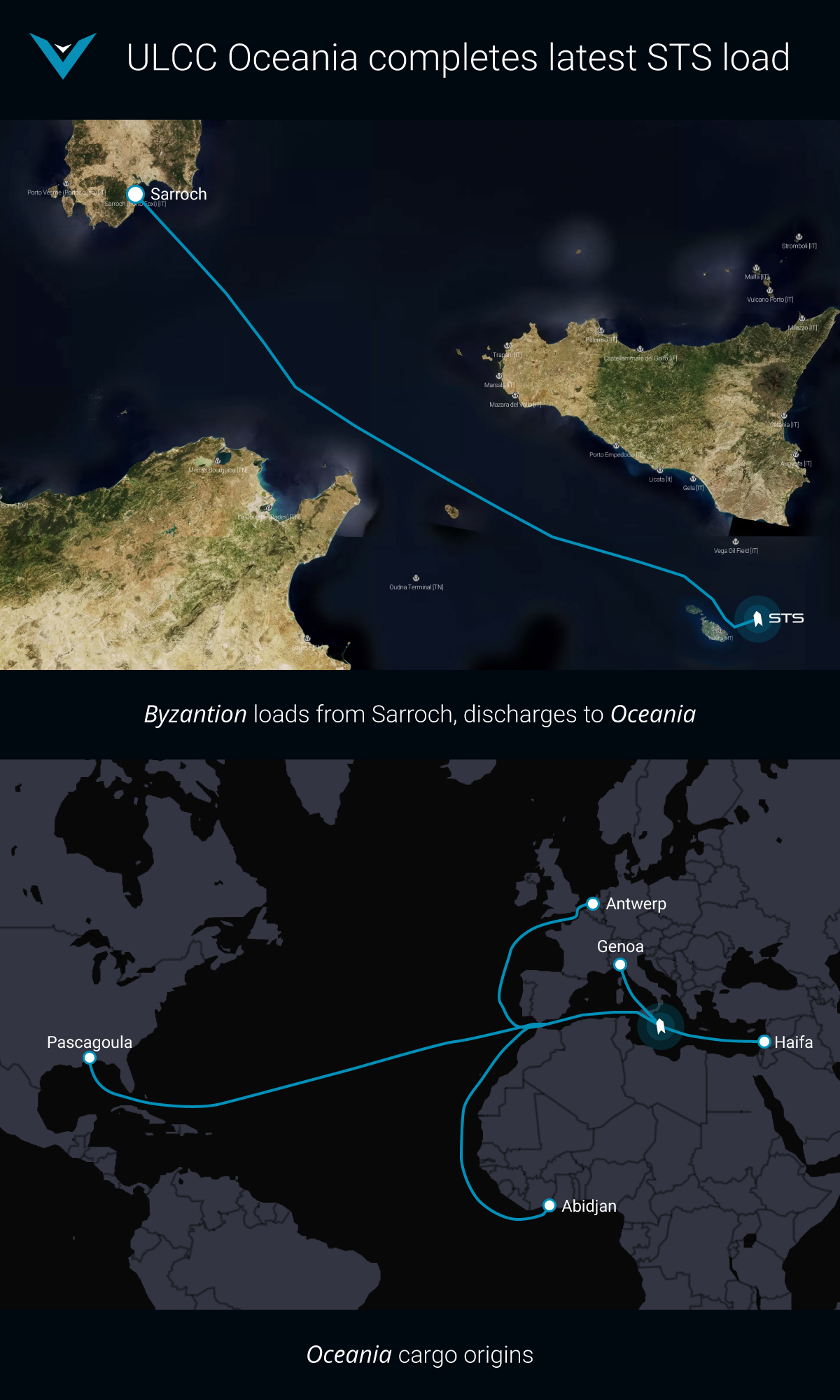 In Brief:
The Euronav-owned ULCC

Oceania

-which has been loading up various fuel oil types offshore Malta since March this year-completed its latest ship-to-ship (STS) load from MR tanker

Byzantion

on 21-22 July.

The

Byzantion

loaded LSFO from Sarroch on 17 July, home to Italian refiner Saras' 300,000 b/d plant.

Euronav has deployed the ULCC as floating storage to supply its fleet with low sulphur bunker fuel ahead of tightening specifications from 2020 onwards.

Since March,

Oceania

has received a range of products from origins including Antwerp, Genoa, Abidjan, Pascagoula and Haifa.

The tanker has loaded products such as very low-sulphur fuel oil (VLSFO), low sulphur straight run (LSSR), light cycle oils (LCO) and slurry.
For our previous notes on STS transfers onto the Oceania, check out the market Insight reports authored by Vortexa analysts https://market-reports.vortexa.com/