Primorsk Diesel Exports Slide in May
Vortexa Snapshot: Primorsk Diesel Exports Slide in May
23 May, 2019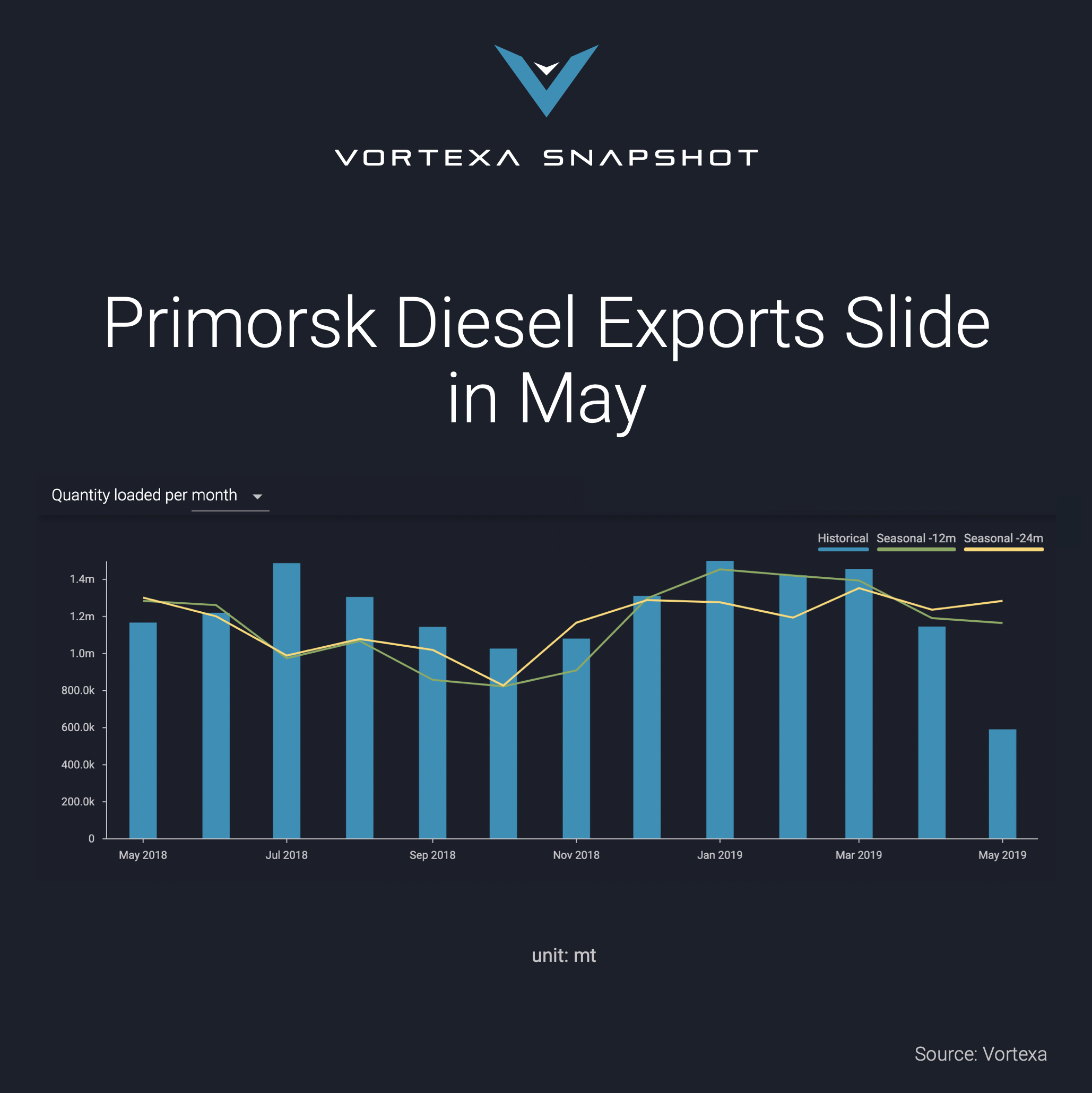 Diesel exports from Primorsk are on track for a multi-year low in May. Only 590,000 mt (190,000 b/d) has left the Russian Baltic port so far this month (1-23 May).
Observed monthly exports, on a b/d basis, have not been lower since 2016. Around 880,000t (210,000 b/d) was scheduled to load from the port this month.
Q2 refinery maintenance and the reported shutdown of the 180,000 b/d Antipinsky refinery in late April has restricted exports – Primorsk is the single largest exporting port of Russian diesel.
Poland has imported three cargoes this month, compared with one in April. And Germany's share of Primorsk exports currently stands at around 40%, up from around 30% last month.
The uptick in Poland and Germany import activity could be tied to recent Russian crude contamination issues as both nations have refineries receiving crude from the Druzhba pipeline.