US-origin VLSFO diverts to Fujairah
Vortexa Snapshot: US-origin VLSFO diverts to Fujairah
30 August, 2019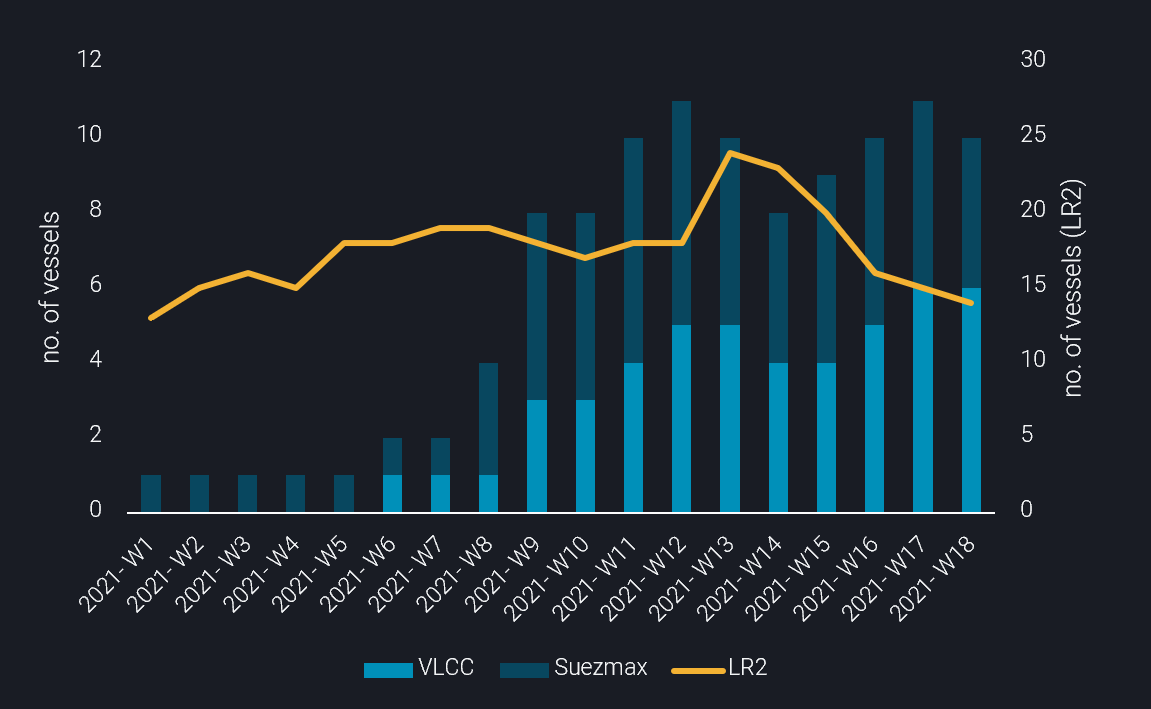 In Brief:
A rare export cargo of fuel oil from the US Atlantic coast (PADD1) is on course for discharge into Fujairah, UAE, according to Vortexa data.

Aframax tanker Atlas Voyager co-loaded very low sulphur fuel oil (VLSFO) earlier this month from the PADD1 ports of Wilmington and Riverhead, before sailing east.
The Freepoint-chartered tanker initially declared Singapore-Asia's major fuel oil hub-as her next destination, as per a fixture tied to the tanker, but later revised the declaration to the Middle East's fuel oil/bunkering hub, Fujairah.
Historically speaking, PADD1 has been a net importer of low pour, low sulphur fuel oil for domestic power generation in winter months.
The delivery of Atlas Voyager would mark the first PADD1 fuel oil export to Fujairah observed by Vortexa since November 2016, should the tanker remain on course towards its current declared destination.

The unusual cargo movement is likely tied to market participants seeking to optimise fuel oil blends/production ahead of a global shift to lower sulphur bunker fuels from 2020.