VLCC Loadings Lift Diesel In-Transit to New Highs
Vortexa Snapshot: VLCC Loadings Lift Diesel In-Transit to New Highs
11 July, 2019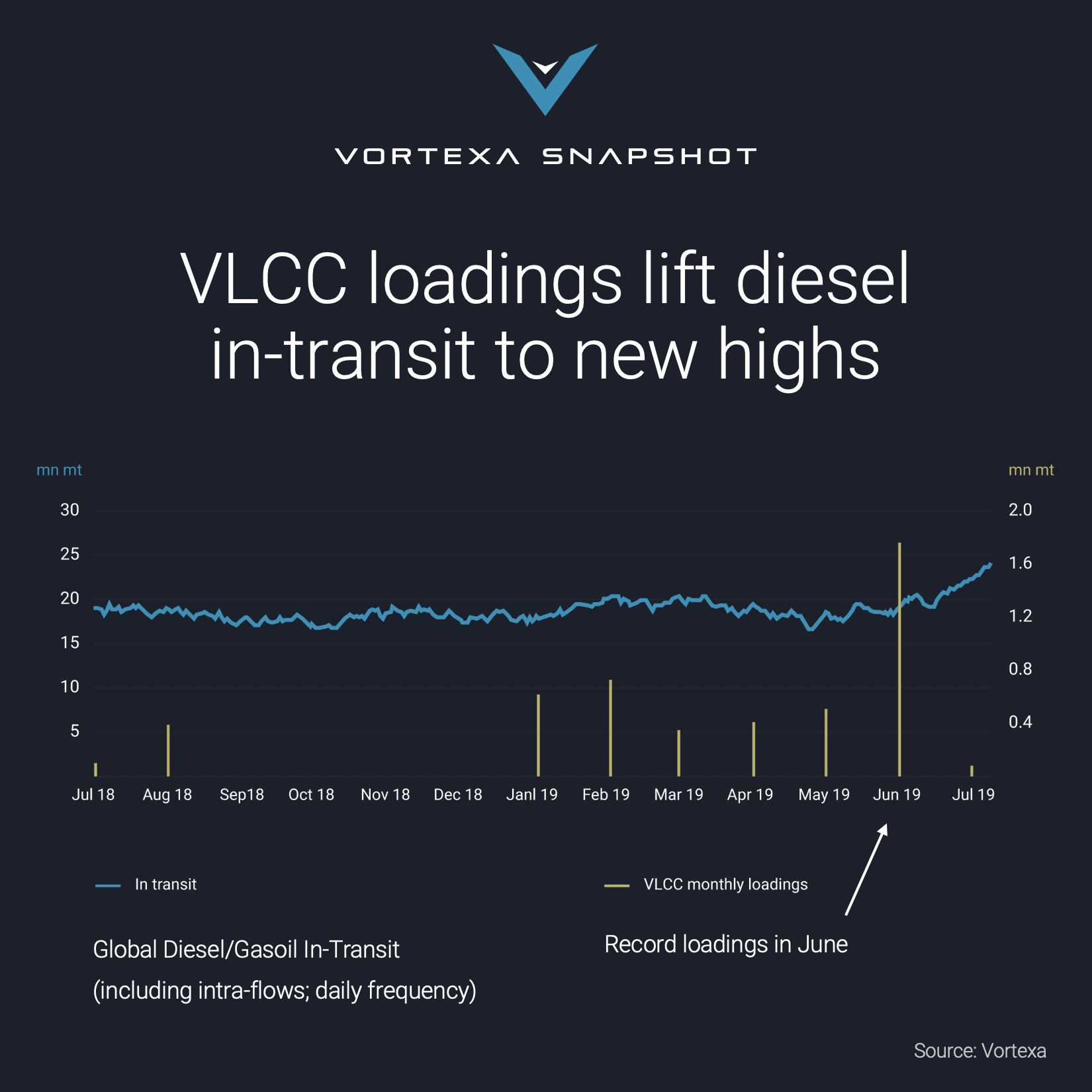 In Brief:
Volumes of diesel/gasoil on the water recently hit a multi-year high, buoyed by the flurry of newbuild VLCC tankers loading in June.




In-transit volumes of diesel/gasoil hit a fresh high of 25m mt

on 10-11 July

.

Around 1.7m mt loaded in June across 7 newbuild VLCCs, the highest seen by Vortexa since 2016.




The latest newbuild VLCC to start loading is

Nissos Santorini

, which took on product from an LR2 tanker that loaded from Yosu.




VLCCs have been used increasingly to carry diesel from East of Suez to the West on maiden voyages. Saudi Arabia, South Korea, Singapore/Malaysia have been the main exporters this year.