US PADD 5 transatlantic gasoline imports surge
Vortexa Snapshot: US PADD 5 transatlantic gasoline imports surge
07 May, 2019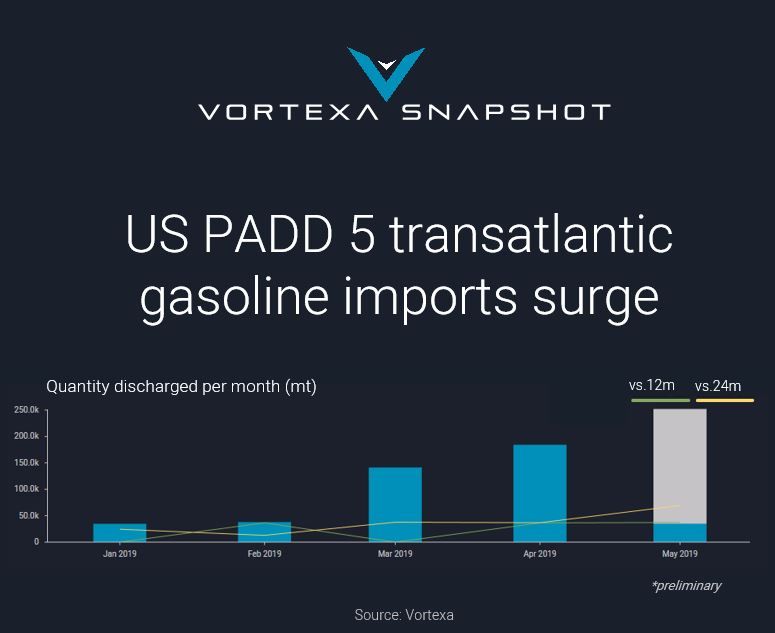 Provisional European gasoline arrivals into PADD 5 are on track for a multi-year high in May.

An estimated 250,000t is expected to discharge into PADD 5 by the end of the month, surpassing previous highs seen in March and April.

The unseasonably high gasoline flow can be traced back to a string of refinery outages on the US west coast, which has tightened regional supply.

Prior to March, transatlantic arrivals into PADD 5 had not surpassed 80,000t in a single month since 2016, according to Vortexa observed flows.

European suppliers into PADD 5 year-to-date are: Netherlands, Belgium, UK, Spain, Norway, Ireland and France.

European traders/refiners are able to blend components and meet the niche CARBOB gasoline specifications required in California State.