Infographic: US Crude Oil Exports Breakdown
See our infographic detailing the recent crude oil exports from the US. How much did exports rise in July and where were they going?
05 August, 2020
US Crude Oil Exports Breakdown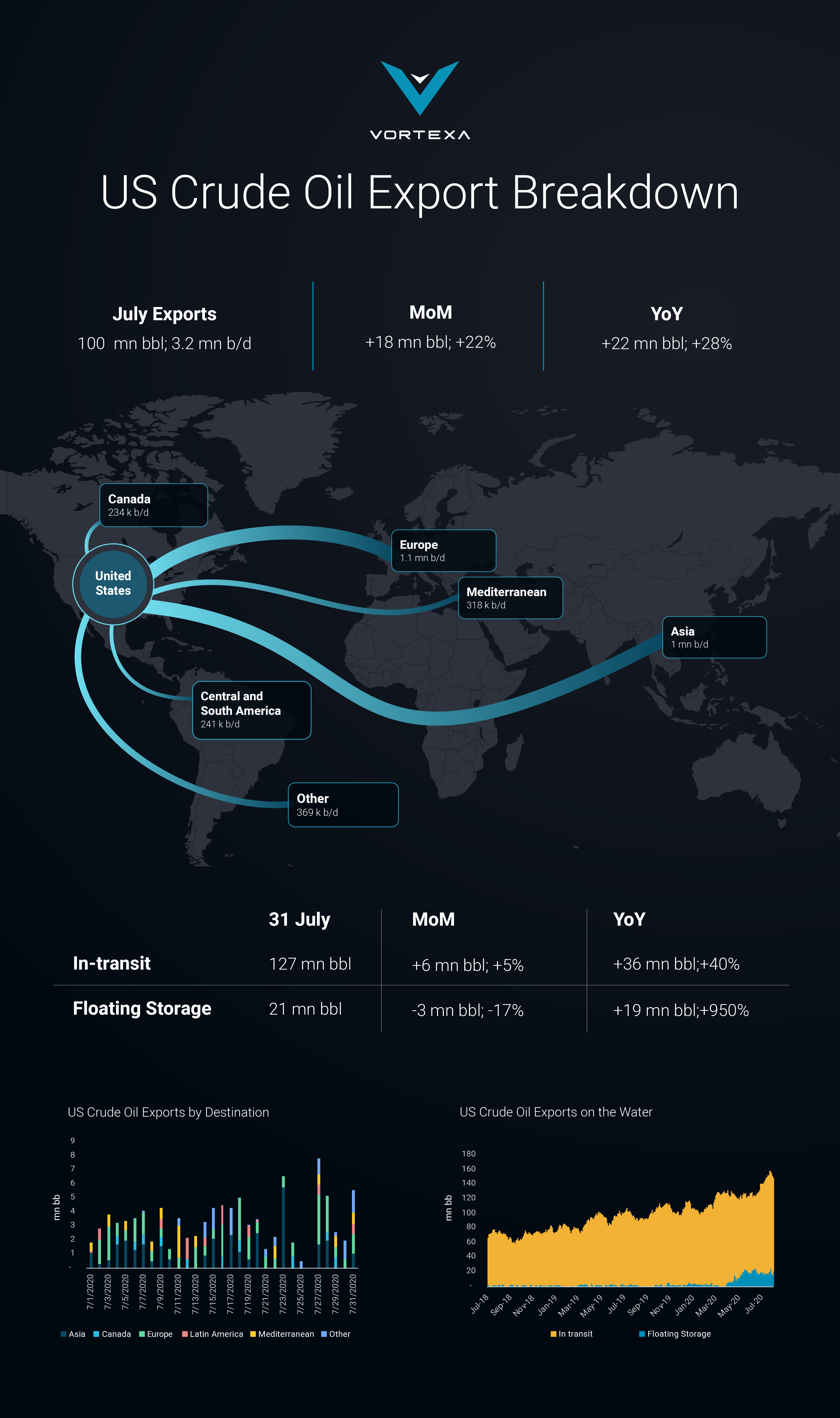 Key Takeaways:
US crude and condensates exports rose sharply in July to 3.2mn b/d, up by 22% from the previous month and 28% year-on-year.
Amid the sharp rise in exports, floating storage volumes still remain elevated at 21mn bbl, as of 31 July.
Europe and Asia were the largest receivers of US crude/condensates exports in July.