Libyan crude returns to PADD 5
A cargo of Libyan crude is heading to PADD 5 for the first time in almost a year.
16 December, 2020
In recent months we highlighted that the recent rebound in Libyan crude exports had the potential to squeeze future competing US crude sales into the Mediterranean region. But now those new barrels could bring crude competition much closer to home, as a Suezmax laden with Libyan crude is newly poised to make a return to the US West Coast after a long hiatus.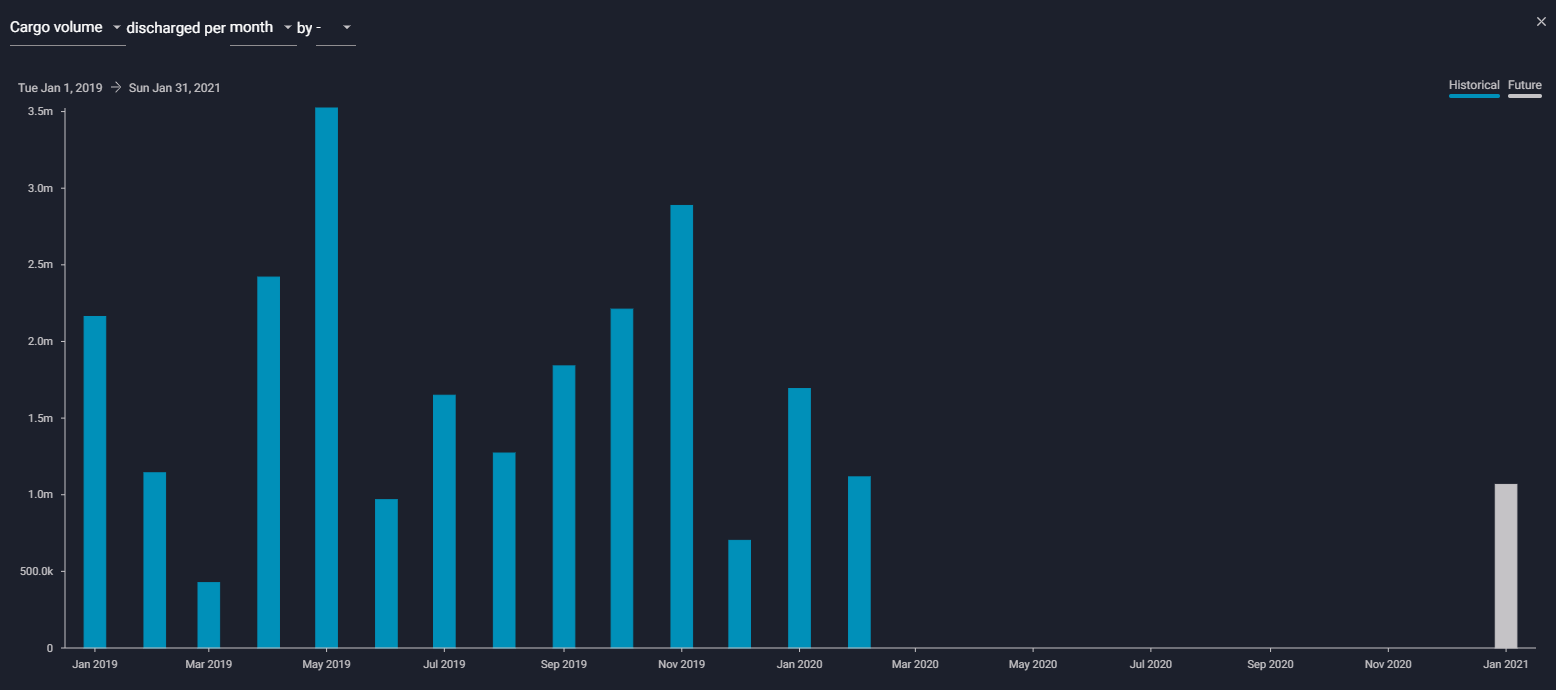 Libyan crude arrivals into PADD 5 (bbl)
See this in the Vortexa platform
The Suezmax Reliable Warrior, laden with Libyan flagship light-sweet Es Sider crude, is currently declaring for El Segundo, California, with an ETA of late January. In recent years Libyan crude that has moved to PADD 5 has more typically headed to Hawaii – the last such shipment being a cargo of Sarir/Mesla crude arriving in February 2020.
Should Reliable Warrior proceed to deliver to El Segundo it would be the first observed delivery of Libyan crude into California since at least the beginning of 2016, according to Vortexa data. And it would be the first delivery of Es Sider crude into the US since May 2019.
While certain West Coast refineries may have identified an uncommon arbitrage play for long haul light crudes, we would expect domestic US grades to reprice lower in reaction, preventing this trade route from becoming a regular pattern.
---
Want to know more about these flows?
{{cta('bed45aa2-0068-4057-933e-3fac48417da3')}}