US crude exports to China pick up in September
US crude exports to China pick up in September
09 September, 2020
US crude exports to China are currently on course to reach a 4-month high in September, while interest to move crude along the route is also rising for October loadings. The upper end of preliminary September export expectations would still be significantly below the record US crude outflow to China seen in May, but does signal a pick up from the slower pace of the past three months.
Bumper September loadings?
US to China crude exports in September are expected at around 600,000 b/d on a preliminary basis, up from average 430,000 b/d over the prior three months, according to Vortexa data. These shipments would boost China's end-October and November imports of US crude, as per expected arrival dates.
Preliminary September numbers may be revised to the downside if there are delays to end-month loadings, and no further voyages to China emerge. On the other hand, assuming no delays, a handful of VLCCs, provisionally booked for US to Far East journeys in prior weeks are currently in, or on their way to US Gulf, and may also make their way to China. Still, upside estimations of nearer 750,000- 800,000 b/d would still fall short of the record 1.2mn b/d seen in May.
At least 3 VLCCs are expected to load US crude for China in October, but more bookings could emerge. A drop in VLCC freight rates could encourage further interest for the long haul shipments, despite tepid demand conditions.
Chinese appetite for US crude grows
The rise in China's US crude purchases comes despite inflated regional onshore and offshore stocks. Crude in floating storage – including congestion – stands at over 75mn bl in China as of 9 September – accounting for around half of today's crude stocks in floating storage globally. That build-up is unlikely to fully draw down over September-October.
China has committed to raising US energy purchases as part of the interim trade deal signed between Beijing and Washington earlier this year. Furthermore,

US crude exporters had also priced their light-sweet crude competitively enough against rival Middle East light-sour grades in order to attract Chinese refiners, which welcome them as a source of diversification.

Higher US crude intake is also noteworthy given China's pullback from its buying spree of several months ago, which has weighed on the intake of other typical lighter crude arbitrage flows. North Sea crude exports to China fell to a multi-year low in July and remained subdued in August, leading to minimal intake from this source for September-October arrival.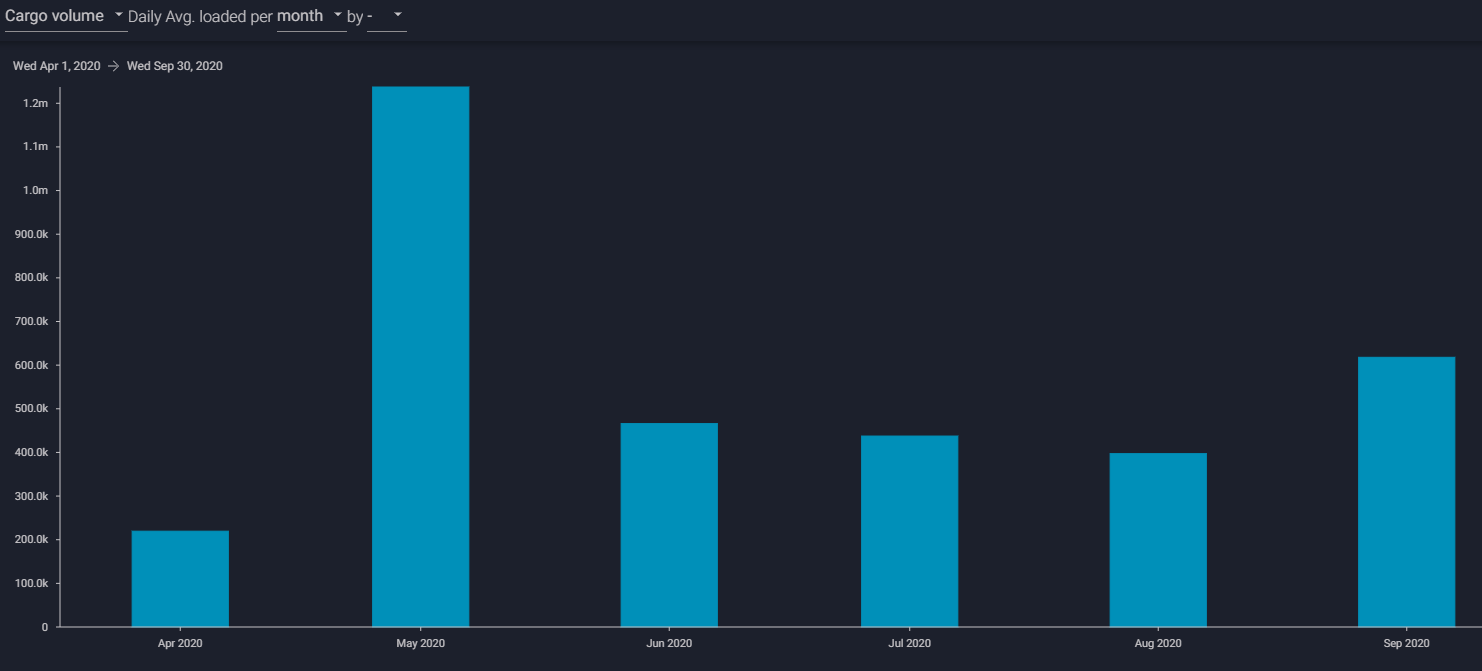 US to China crude exports (b/d)
Want to know more about these flows?
{{cta('bed45aa2-0068-4057-933e-3fac48417da3′,'justifycenter')}}