European gasoline to face headwinds after March peak
Vortexa outlines how the the peak in European gasoline loadings destined for the Atlantic Basin will slow and why.
12 April, 2021
European gasoline/blending component loadings hit a 12-month high of 2.34mn b/d in March.

We see the steady increase in European gasoline/blending component departures as a demand led pull, primarily from the Atlantic Basin.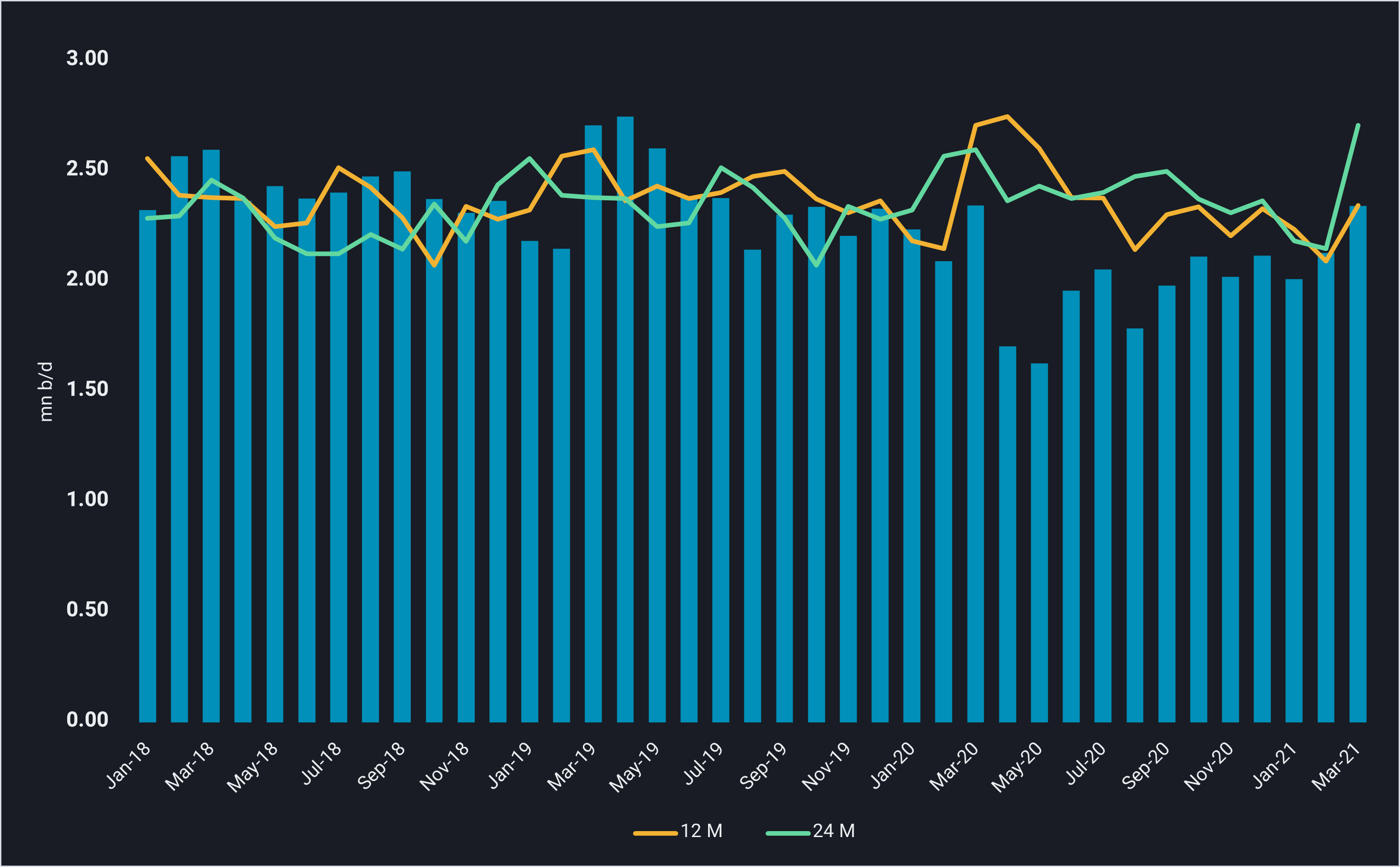 European gasoline/blending components loadings (mn b/d)
Transatlantic Demand on the Rise
With crude runs at key US refinery hub PADD 3 plummeting during the first quarter of this year, so too has the region's domestic production of gasoline and blend components, which has supported rising flows headed to the region.

US forward demand cover for gasoline descended from a surplus of up to 5 days vs 2018 and 2019 levels in the first two months of the year, to within just 1 day above those levels in late March.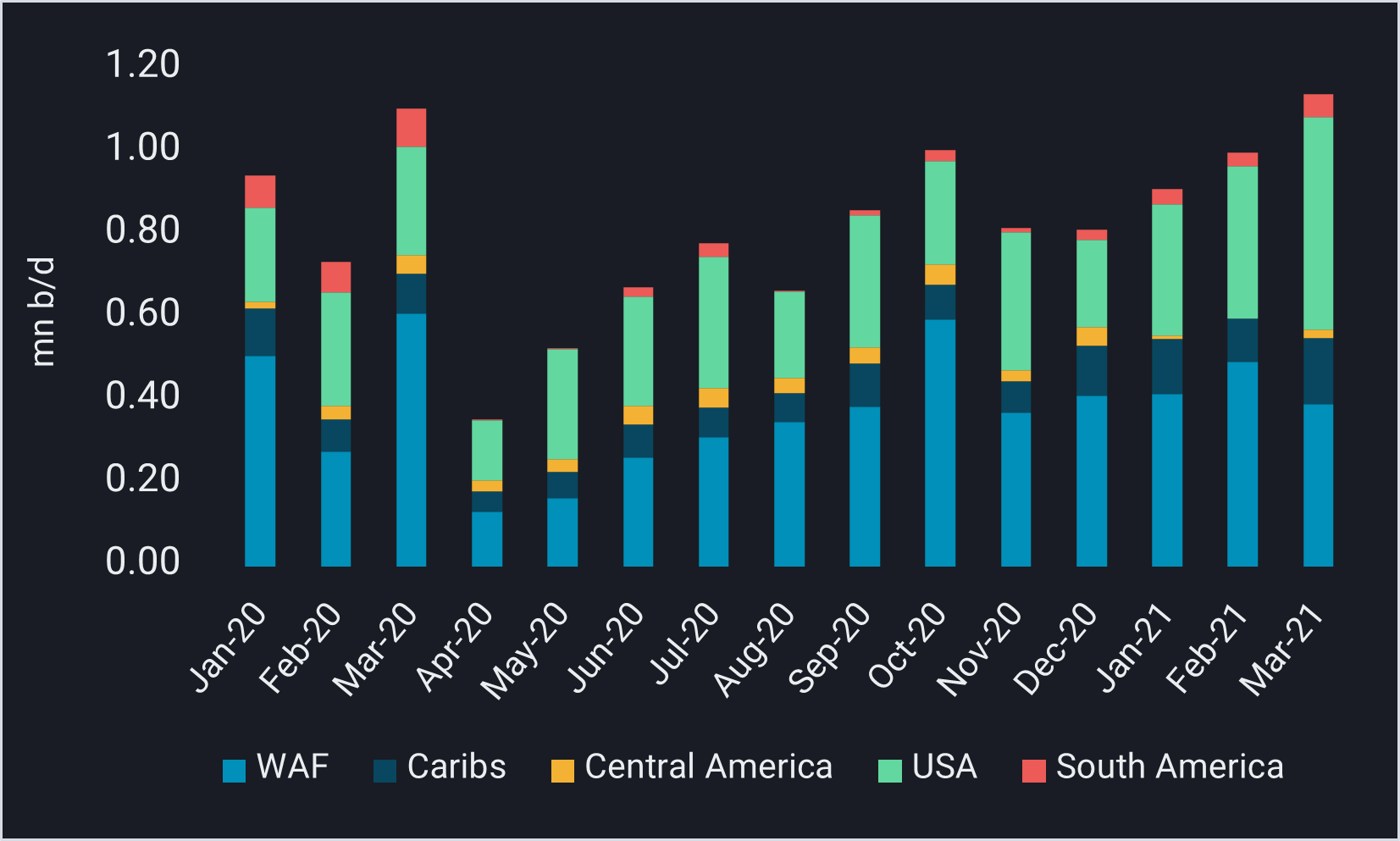 European gasoline/blending component loadings to key destinations (mn b/d)
US refining recovery threatens European imports
The latest EIA data saw inventories and refinery operations rising, potentially a precursor for slower imports. US refinery runs are already at 15mn b/d where EIA forecasts for the entire Apr-Jun period. With gasoline cracks and complex refining margins being supported, we see good chances that actual operations will be higher than forecast by the EIA.

Furthermore, EIA STEO (Short Term Energy Outlook) data suggest that about 75% of the seasonal gasoline demand upside from the Dec-Feb low will have already materialised in the Mar-May period, leaving only 25% or about another 300,000 b/d left to be captured in the Jun-Aug peak season. Although it is likely that the EIA is also too conservative on its gasoline consumption forecast, gasoline imports are set to slow down as the US supplies more of its own demand.

US gasoline cracks may nevertheless have some upside due to steady refinery outages news while US jet and diesel demand cover days remain at multi-year highs suggesting a lack of upside to produce more middle distillates.

Europe may shortly be forced to find alternative outlets for gasoline/blending components and look towards onshore storage.

West Africa had witnessed a steady rise in gasoline imports from Europe from November 2020 to February 2021. But levels for March 2021 have declined by 79,000 b/d on the month to 420,000 b/d. Imports may rise again to support the Ramadan holiday season, but this will fail to keep gasoline cracks and overall European margins supported.
Want to get the latest updates from Vortexa's analysts and industry experts directly to your inbox?
{{cta('cf096ab3-557b-4d5a-b898-d5fc843fd89b','justifycenter')}}
---
More from Vortexa CPP Analysis
Vortexa In the News – CPP