Saudi fuel oil imports lukewarm this summer?
Saudi Arabia fuel oil imports this summer look set to fall well below the seasonal peaks seen in previous years.
22 July, 2020
Saudi Arabia's fuel oil imports typically rise towards the peak power demand season in summer, but early indications so far in Q3 2020 point to a more subdued seasonal uptick compared with prior years.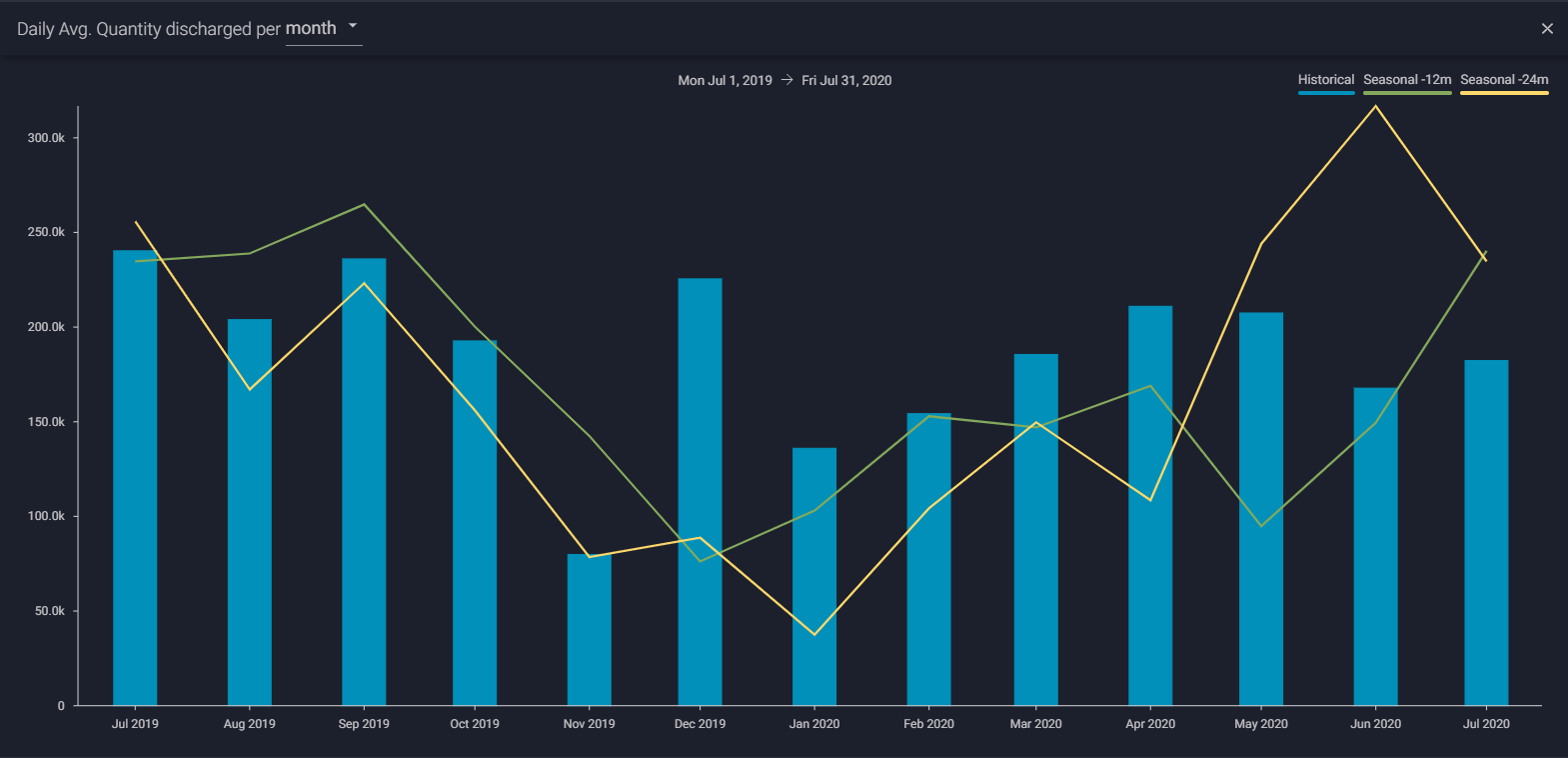 Saudi Arabia fuel oil imports (b/d) – see this view live in our platform
Lower imports in July
Saudi Arabia's fuel oil imports are expected to hold steady month-on-month at around 180,000 b/d in July, preliminary Vortexa data show.
Current import levels this July are well below the typical range of 230,000-260,000 b/d seen for the same month in previous years (see chart above). July levels are also below those seen in April-May, when consumption is typically much lower.
The reduction in imports could be due to increased Saudi crude burn for power generation as global fuel oil supplies have tightened relative to crude.
Global HSFO strength
Weaker Saudi fuel oil imports in July coincides with recent global supply tightness for high sulphur fuel oil (HSFO) – the type of fuel oil typically imported for power generation in Saudi Arabia.
Competition for HSFO has intensified in recent weeks, as evidenced by its narrow

ing discount to Brent crude. The narrower differential is being driven by lower HSFO output from refineries due to the decline in global heavy-sour crude supplies. Meanwhile, complex refiners are increasingly turning towards HSFO as feedstock to offset reduced heavy crude availability.

Fuel oil arrivals into the US Gulf Coast (PADD 3), home to large, complex refineries, have been steadily climbing again in recent weeks, after dropping to a 6-month low in May.

OPEC+ production cuts pushed sour crude supplies lower during Q2 and that trend is continuing through July. Global sour crude (light/medium/heavy) exports are expected fall to around 22mn b/d in July, down from 34mn b/d in April (see chart below). However as OPEC production cuts ease, this could gradually pave the way for rising HSFO availability in the coming months.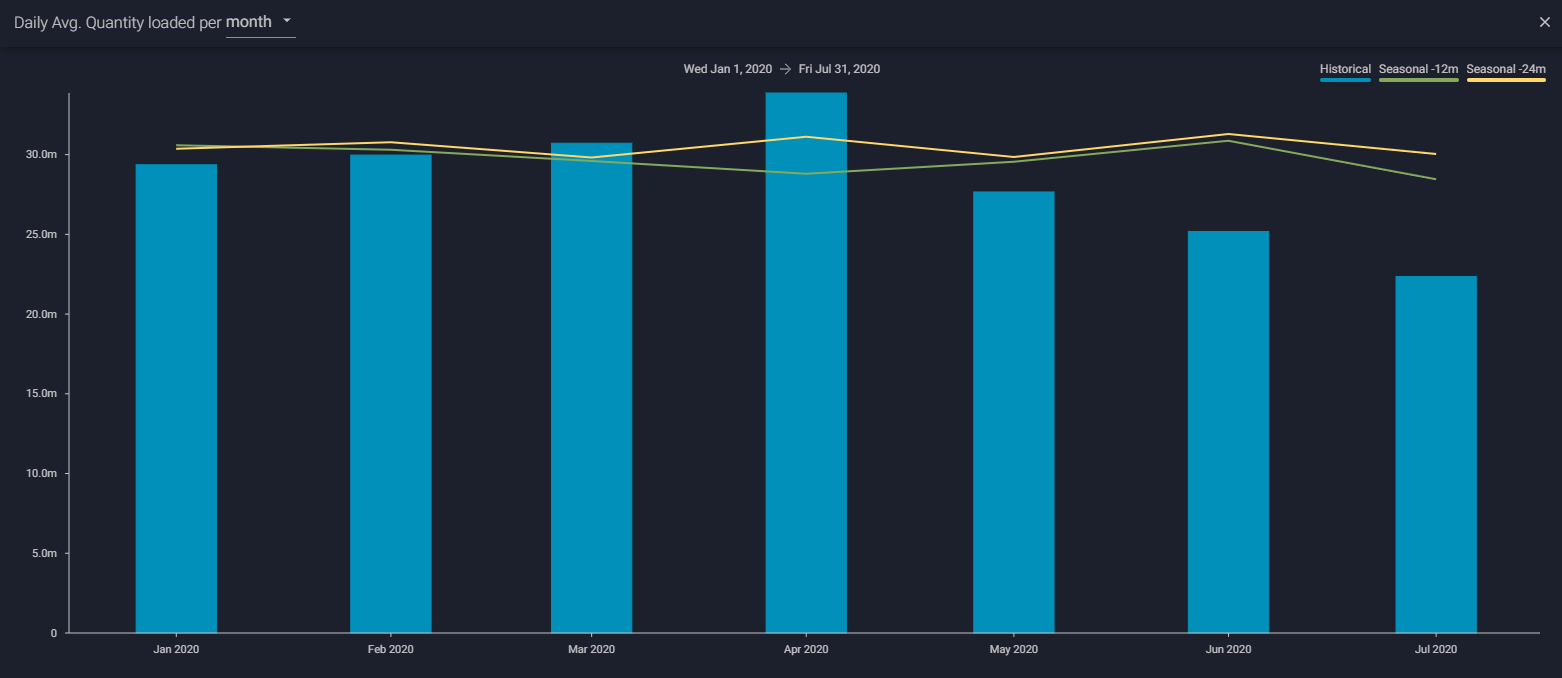 Global sour crude exports (b/d) – see this view live in our platform
Alternative Sources
Saudi Arabia has shifted its buying patterns away from traditional suppliers amid intensifying global competition for HSFO.
July arrivals into Saudi Arabia include fuel oil from Singapore-Malaysia aboard two Aframax tankers that loaded over June-July. N

o other fuel oil from Singapore/Malaysia had been directly exported to Saudi Arabia since February, our data show.

Another three Trafigura-chartered Aframaxes are similarly expected to carry fuel oil from Singapore to Saudi Arabia in August.
Aframax tanker Seasenator is also set to discharge a fuel oil cargo loaded from the Caribbean island of St Eustatius into Saudi Arabia's Yanbu. Caribbean fuel oil flows to Saudi Arabia have averaged around one Aframax cargo per month since

April, having been zero for the previous 12 months.

The top fuel oil import source in July is the Netherlands, as was also the case in the first half of the year. Rising volumes of fuel oil from the ARA region to Saudi Arabia has also added tightness to regional European markets in recent weeks.

Fuel oil flows from Europe to Saudi Arabia look set to continue with Aframax Minerva Zoe, scheduled to discharge an upcoming ARA loaded cargo in August.

At least two more Aframax tankers are also expected to discharge fuel oil into Saudi Arabia next month after loading from Egypt.
Looking Ahead
If global HSFO supplies tighten further, Saudi Arabia may increasingly favour direct crude burn, thereby reducing import requirements even further. Such a move would mark a notable break from the longer term trend towards increased fuel oil and gas fired power generation in the country.
Interested in a more detailed view of our data?
{{cta('bed45aa2-0068-4057-933e-3fac48417da3′,'justifycenter')}}