Too much supply for US east coast gasoline market?
Too much supply for US east coast gasoline market?
25 September, 2020
The diversion of a gasoline blending component cargo away from the New York hub this week is just one signal that could foreshadow a weaker transatlantic pull for European gasoline/blending cargoes in coming weeks, following expected multi-week high arrivals in the week ending 2 October.
Signals of a weaker market to come?
MR-tanker Challenge Prospect 2 loaded out of Spain's Tarragona terminal on 24 September, and declared for New York – albeit briefly – before switching to Amsterdam as its destination.
Such a move is consistent with the recent volatility in the transatlantic gasoline arb, which had turned negative on 18-22 September.
Looking ahead to the EIA week ending 2 October, Vortexa estimates around 710,000 b/d gasoline and blending components arriving into PADD 1 on a preliminary basis – a sharp 25% increase vs. the prior week. It would be the highest weekly import level since end-July.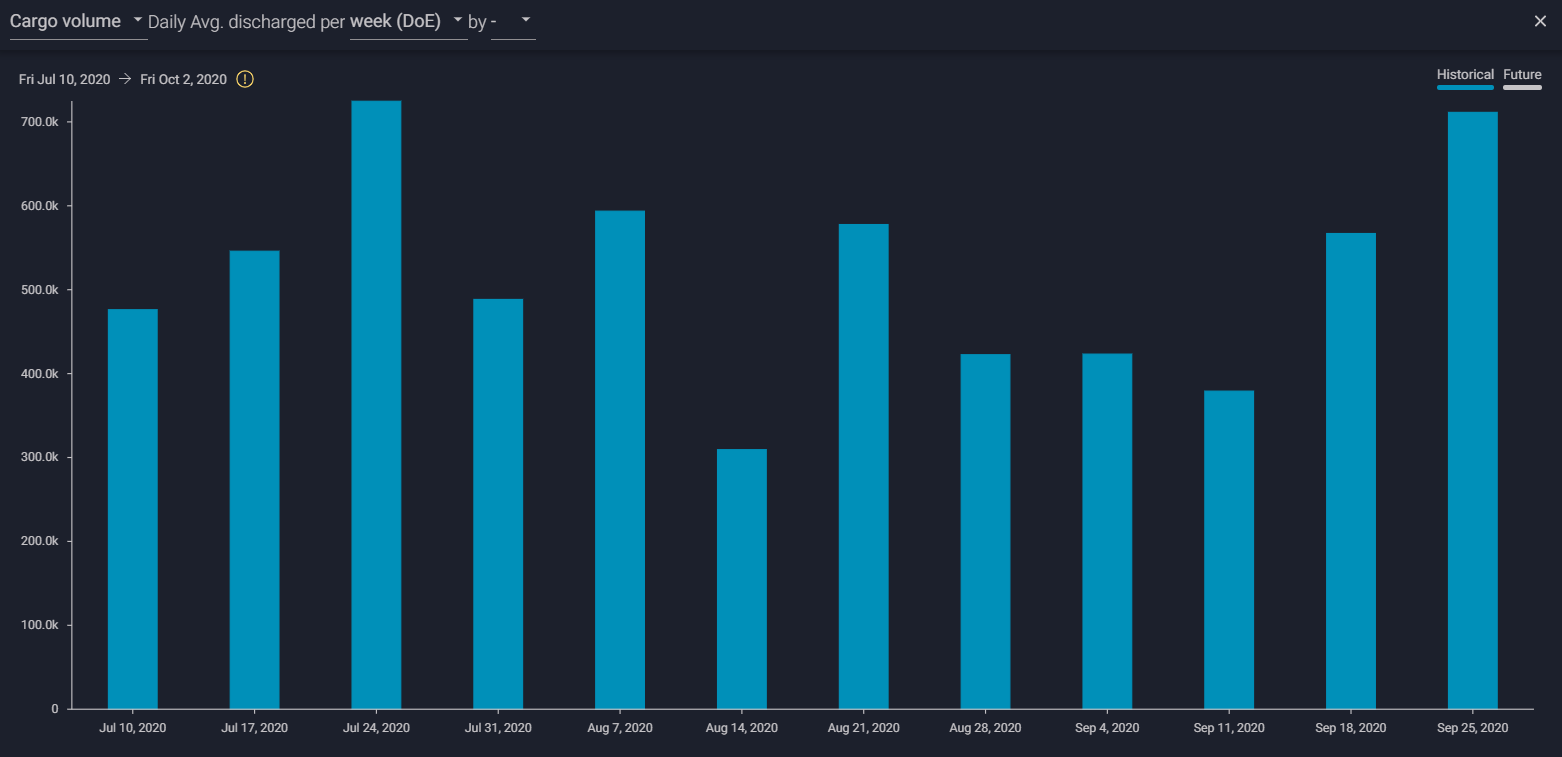 PADD 1 Gasoline/Blending Component Imports – DOE week (b/d)
See latest data in the Vortexa platform
There's further volume upside for the week ending 2 October from short-haul cargoes loaded out of Canada's east coast that may arrive before the end of the reporting period in seven days.

But the diversion of the reformate cargo this week, amid growing uncertainty of the transatlantic arb, could foreshadow a coming slowdown or reversal in the East Coast gasoline inventory draw. This also depends on how regional demand and pipeline arrivals from PADD 3 influence the balance.
Want to know more about these flows?
{{cta('bed45aa2-0068-4057-933e-3fac48417da3′,'justifycenter')}}