Vortexa and COVID-19: Navigating mental health awareness in the grip of a global pandemic
Raising awareness of mental health has never been more critical. Vortexa has been looking back at how the pandemic shaped our attitudes towards discussing mental wellbeing and what new practices we have implemented as a result. We also sat down with Work and Happiness Coach Natasha Chatur, to gain expert insight on how we can all foster resilient coping mechanisms when undergoing stress or anxiety.
10 May, 2021
Today marks the start of Mental Health Awareness Week. Dedicating oxygen to such a critical subject is needed now more than ever before. There isn't a single person on the planet who hasn't been impacted by COVID in one way or another.
Families have been segregated, social lives stopped, routines shaken and finances stretched. From a professional standpoint, people have been affected to varying degrees; some have just had to acclimatise to life without the commute, others have been significantly less fortunate and lost their livelihood altogether.
The repercussions of a global pandemic on people's mental health and their ability to handle unrelenting waves of stress have pushed some to the very limits of their mental capabilities.
---
The statistics of stress
According to the Office for National Statistics, the number of people in the UK reporting high levels of anxiety spiked when the pandemic first took hold, between April – May 2020. The percentage of people stating that they were coping well with the stress of the pandemic fell slowly and steadily; with 1 in 5 claiming they found working on a remote basis difficult.
A year down the line, figures have slightly improved, but as of February 2021, 42% of the population still feel anxiety and worry surrounding the pandemic compared to 54% the year before, according to the Mental Health Foundation.
The latest figures also show 30% of people feel more hopeful, compared to just 14% a year ago. These numbers may be encouraging but are still sobering enough to demonstrate how crucially essential it is to encourage open dialogues around mental health and wellbeing.
In this blog, we wanted to reflect back on what we have done as a business in supporting our employees through these aggressively turbulent times. We will also hear from Natasha Chatur, a Work Happiness Coach, to understand how to cultivate healthy coping mechanisms and build resilience as individuals, as we fight to keep our heads above water in these seas of uncertainty.
A shock to the system
Back in early 2020, the Vortexa team was excited for the continuation of a year that had begun amazingly well with our team and business growing at a record pace. The last thing we expected was a worldwide pandemic to come along and change the way we work, socialise and build relationships in and outside of the office.
Temporary remote working; that's what we all thought it would be at Vortexa. Perhaps for a week or two, a month at the most. Everyone across our Singapore, US and UK offices had to work from home – but as a precautionary measure – just till this 'virus' was nipped in the bud. Then everything can go back to normal.
But the days spent working remotely started to blur into weeks and the weeks bled into months. Every day governments across the globe would wheel out ever graver graphs depicting horrifying death tolls, affirming we were all truly at the mercy of a global pandemic. Working from home wasn't just a temporary fix we had put in place, it soon became a legislated necessity that Vortexa, along with everyone else, was mandated to follow.
The entire business, fortunately, managed the abrupt shift to a completely digital working environment with ease and luckily for us, all of our infrastructure and tools such as Notion and AWS were cloud-based, so the migration to online working wasn't as painful as it would have been for some, but unwelcomed nonetheless. By the middle of March 2020, Vortexa had fully adapted to being a remote organisation.
Heading off a mental health crisis
Early on during the first lockdown, Vortexa introduced 'Donut'; not the Krispy Kreme kind, but the Slack add-on feature. Donut randomly assigns two teammates within Vortexa to arrange a virtual catch-up. This meant a Sales Director in the US, who may never normally engage with a UX Designer in London, would meet socially, just to get to know one another on a personal level. Donut connected all departments on a mass scale and at times served as the only social interaction a number of our team had because they were completely isolated.
Although the business was going from strength to strength, we needed to remain mindful of the impact this was having on the mental health of our team. Were Donuts offering enough support to those locked away from the outside world?
"…It takes a level of willingness and attention to your own thoughts, feelings, actions and reactions to develop a level of self-awareness, and I think it's so important to start there when trying to understand the impacts on you and your own mental health." – Natasha Chatur
From March 2020, the People team began circulating anonymous surveys on a weekly basis to gauge the mental wellbeing of team members and receive feedback on how people were feeling in their roles whilst working remotely.
We also started offering 'Spill' to provide confidential courses of therapy, one-off counselling sessions and therapist access, in addition to an abundance of online tools and resources through Slack.
Senior management wanted to go one step further and brought in external speakers to normalise speaking about mental health and talk in detail about topics such as 'what it means to be resilient'. (We'll hear from one of these seasoned experts, Natasha Chatur, later in the blog.)
The seismic shift in social acceptance
Although we'd talked about Mental Health within Vortexa previously, COVID prompted us to actively encourage conversations around mental health, within Slack as well as at our weekly all-hands meetings. This is now a regular topic of conversation with platforms, processes and point of contacts implemented company-wide to ensure 24/7 access to help and advice.
Although there was significant emphasis placed on ensuring no one felt ostracised or lonely, in the same breath, the absence of set 'logging on and logging off' time stamps, left employees vulnerable to not establishing a sustainable work-life balance.
Maksym Schipka, Chief Technology Officer, (CTO) at Vortexa spoke to the importance of navigating a remote working environment, and how to lay the foundation for healthy working habits:
"You need to be open to shifting set working hours and think carefully about how to run team meetings and all communications online. You also need to be very conscious not to overload days with meetings or pack your days with eight hours sat on zoom calls." – Maksym Schipka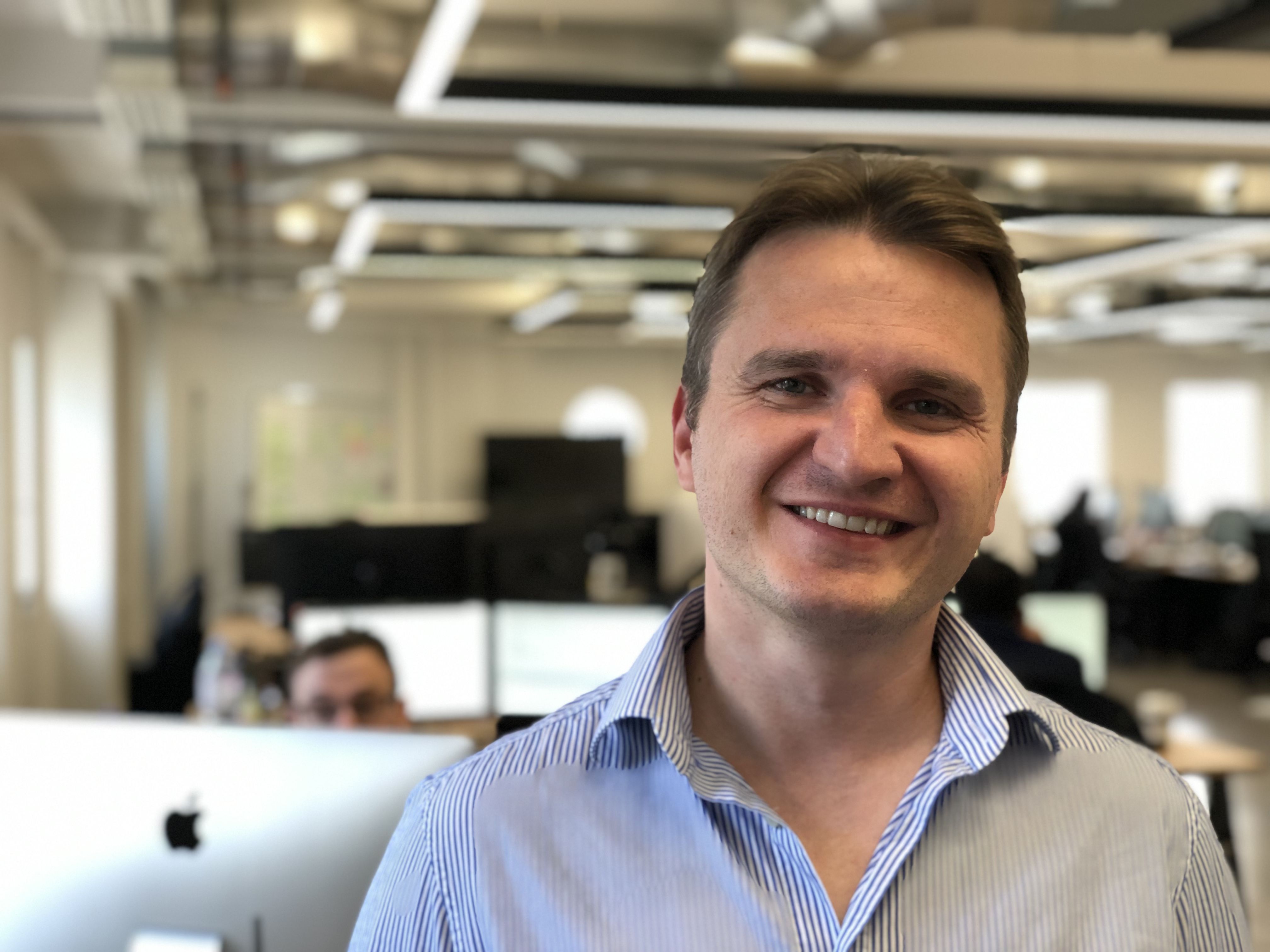 Maksym Schipka, CTO, Vortexa
To facilitate needed respite from work-related blocks of time, we needed to ensure people still dedicated a few hours to relax. 'Clockwise', the Slack add-on and intelligent calendar assistant that carves out free time and focus time, quickly became a much-valued tool across the business. Colleagues were automatically informed if an individual was free or engaged, which further streamlined communications.
We also offered weekly digital Pilates sessions (which are now permanent fixtures), to encourage people to take an hour to focus on themselves, their physical wellness, and mental health.
In lieu of the face-to-face socialising, we held our weekly Friday afternoon all-hands virtually with the usual questions and conversation – but drinks were warmly welcomed to signpost the start of the weekend. Allowing staff to hear from senior leaders on a regular basis and provide a safe space to relax and socialise, (and not to always have work as the primary topic of conversation) proved reassuring for those existing team members as well as new employees.
Learning to keep our eyes, ears, and minds open
The learnings we have gained over the last fourteen months have ultimately changed Vortexa for the better, including giving the subject of mental health more prominence and focus. For us, it's critical to keep listening to people, to keep learning about mental health issues, to keep offering a selection of resources to help.
We now offer several channels at Vortexa which any member of our team can utilise, should they need help and/or have any ideas, questions or feedback for us. These of course include Spill, where our team can instantly chat with a qualified therapist in as little as three clicks.
The People Team also hold monthly drop-in sessions where no conversation topic is off-limits, bi-annual one-on-ones to sense-check how individuals are feeling and annual engagement and reflection surveys – to gauge exactly how effective we are as an empathetic employer. Every individual at Vortexa is completely unique, so offering multiple options for them to seek help or advice, is critical to implement.
Words of wisdom from a Work Happiness Coach
These resources are welcomed additions to the daily lives of our team, but we also think we need to go one step further in supporting people.
Vortexa frequently engages with expert speakers to share specialist insights on vitally important, but often neglected subject matter. To mark Mental Health Awareness Week, we sat down with Work Happiness Coach, Natasha Chatur who collaborates with businesses and individuals to tap into a higher sense of meaningful engagement and enjoyment from their work.
Vortexa wanted to learn how to find the sweet spot between professional success and genuine happiness, whilst safeguarding mental health and fully acclimatising to the inevitable future of hybrid remote working.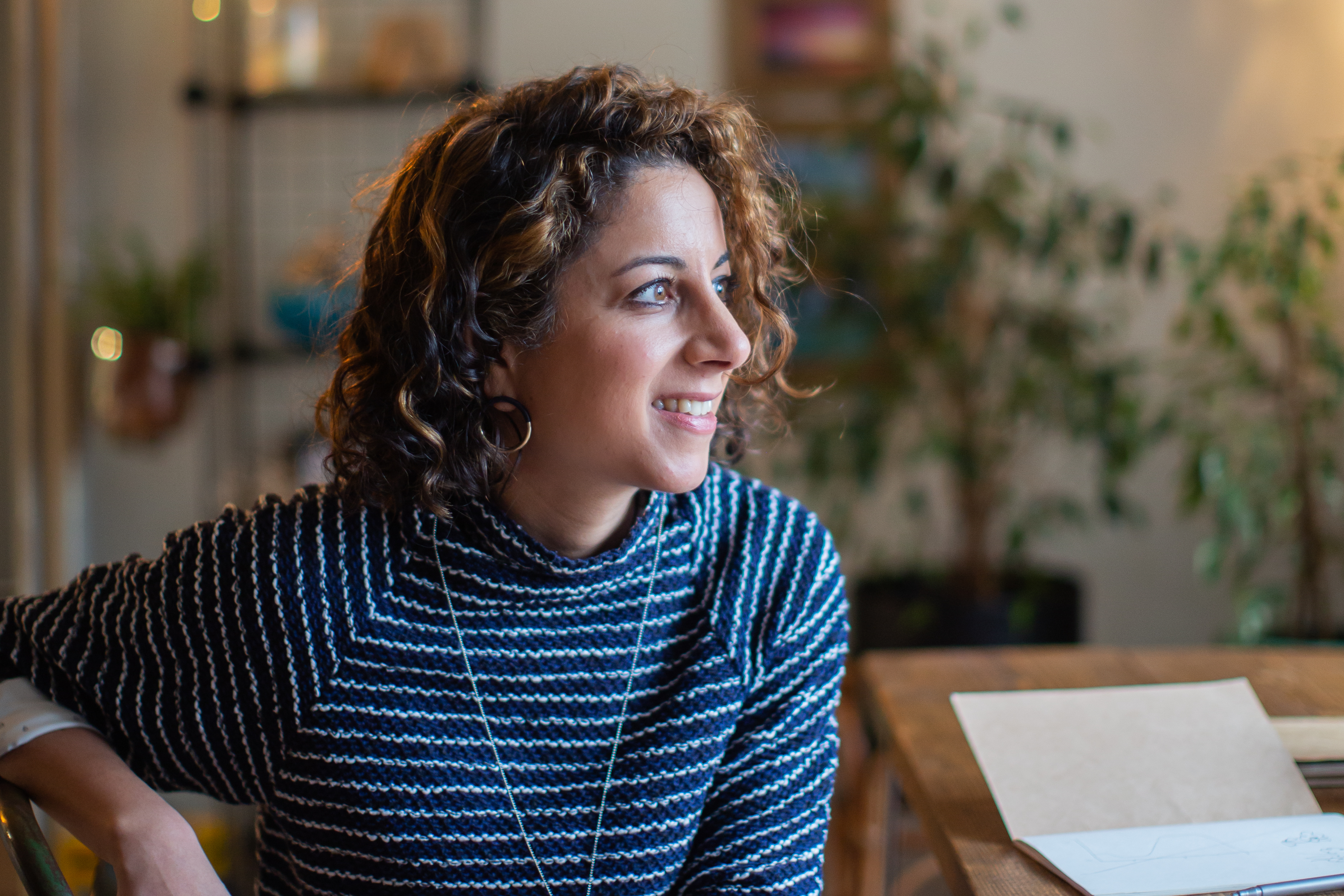 Natasha Chatur, Work Happiness Coach
Q) What is the significance of wellbeing at work?
There is a definition of wellbeing from the New Economics Foundation which feels quite appropriate when thinking about wellbeing in the context of work: "Wellbeing can be understood as how people feel and how they function, both on a personal and a social level, and how they evaluate their lives as a whole."
This speaks to the interconnectedness of life at work and outside of work, and also the critical link between how we feel and how we function, which makes wellbeing significant at work.
How we function as individuals at work – as employees, has an impact on how we show up (and sometimes whether we show up at all), how we contribute and how we respond. It impacts our productivity, creativity, and innovation and on hard economic metrics driven by absenteeism, presenteeism and turnover (a report by Deloitte estimated a total annual cost to businesses of £45bn for the last three).
And as we have all possibly experienced, it impacts on what version of yourself you are at work and how you impact others and their work too.
Q) What impacts have you seen from COVID on people's mental health and their ways of working?
Through myself, my coaching, and also through my personal connections, I have seen everyone be affected in some shape or form. The type and level of affection have really varied.
"…your actions and behaviours are not independent of you, and you can exercise control over those by giving yourself an intentional pause, a moment to regroup with yourself before you respond to challenge." – Natasha Chatur
One thing I have noticed is the level of self-awareness someone has can really influence how they cope. When we have self-awareness of what is affecting us and why, and especially when we can remain agile with our self-awareness in response to the constantly changing environment around us, we can tend to be better at self-management.
It takes a level of willingness and attention to your own thoughts, feelings, actions, and reactions to develop a level of self-awareness, and I think it's so important to start there when trying to understand the impacts on you and your own mental health.
From there, you can move to self-management on what you need, and what you need to do to cope, survive and thrive depending on where you are starting from.
Q) Resilience has also been highlighted as a key coping mechanism. How can we build resilience?
Resilience is our capacity to cope with challenges and to bounce back from them, and resilience can be built and developed.
I'd say the first place to start is having acceptance for what you can't control, and moving your focus and energy into what you can control or influence.
Another thing to consider is being intentional in how you respond at times of difficulty. How you react emotionally within yourself is one thing. Based on those thoughts and feelings, how you respond in your actions and behaviours is another thing – your actions and behaviours are not independent of you, and you can exercise control over those by giving yourself an intentional pause, a moment to regroup with yourself before you respond to challenge.
"…how we function as individuals at work as employees, has an impact on how we show up (and sometimes whether we show up at all), how we contribute and how we respond." – Natasha Chatur
At that moment, one tip that is well received is perspective – asking yourself the question: Will this matter in 12 months' time? You can adjust the time frame for what feels relevant, but building this intentional moment into your process, whether you take a breath or ask yourself a question, this moment will help build your resilience.
It's easier said than done, but it is possible and it is an incredibly worthwhile skill to develop, personally and professionally.
Help and support in embracing the new normal
If you are struggling with your own mental health or have a friend, colleague, or loved one you're concerned about, here are some organisations that can offer support.
---
Interested in joining our team?
{{cta('82cf927f-f4ab-44b8-9e60-aca2748499d7′,'justifycenter')}}